Minnecon  2021
#COMMUNITYUNITED
Our annual trade fair will be held in person at Allianz field on Tuesday, October 12th.  This last year has been one for the books, and this year especially, we want to celebrate our industry and come together as a #COMMUNITYUNITED.  The day will be full of new commercial product introductions and networking for designers and manufacture representatives.
Booth Registration is OPEN!
Common Q & A:
Generally, power is available on the inner booth areas of the concourse and not available on the outer areas. Power availability is noted with a lightening symbol in the upper right corner of each booth space.
Please select your preferred booth spaces when you register and we will do our best to honor your selections. We are only allowed to offer one booth per company this year due to social distancing restrictions
Vendors will load in and out on the same concourse as the event. Please select your preferred load in and load out times when you register.

The entrance dimensions for load in/load out is 8'0" W X 9'8" H.

Please note all booth areas are covered!
As of July, vendor booths can have more than just two reps. We will continue to follow CDC guidelines as well as State of Minnesota rules and if changes are made, we will let you know.
NEW – as of September, face masks are required for all IIDA Northland events, including Minnecon. 
———————————————————————————————-
IIDA-Northland does not sell or share registrant information with third parties, including booth vendors at Minnecon.
Date:
October 12, 2021
Tradeshow:
11:00am – 5:00pm
Price (tradeshow  booths only)
$800 for 10×10 booths;
$275 for 24″D round high tops
Free for attendees.
Pre-registration is requested
Facemasks are required for this event.
Location:
Allianz Field, Concourse
400 Snelling Ave N, St. Paul, MN 55104
2021 Annual IIDA Northland Chapter Sponsors
---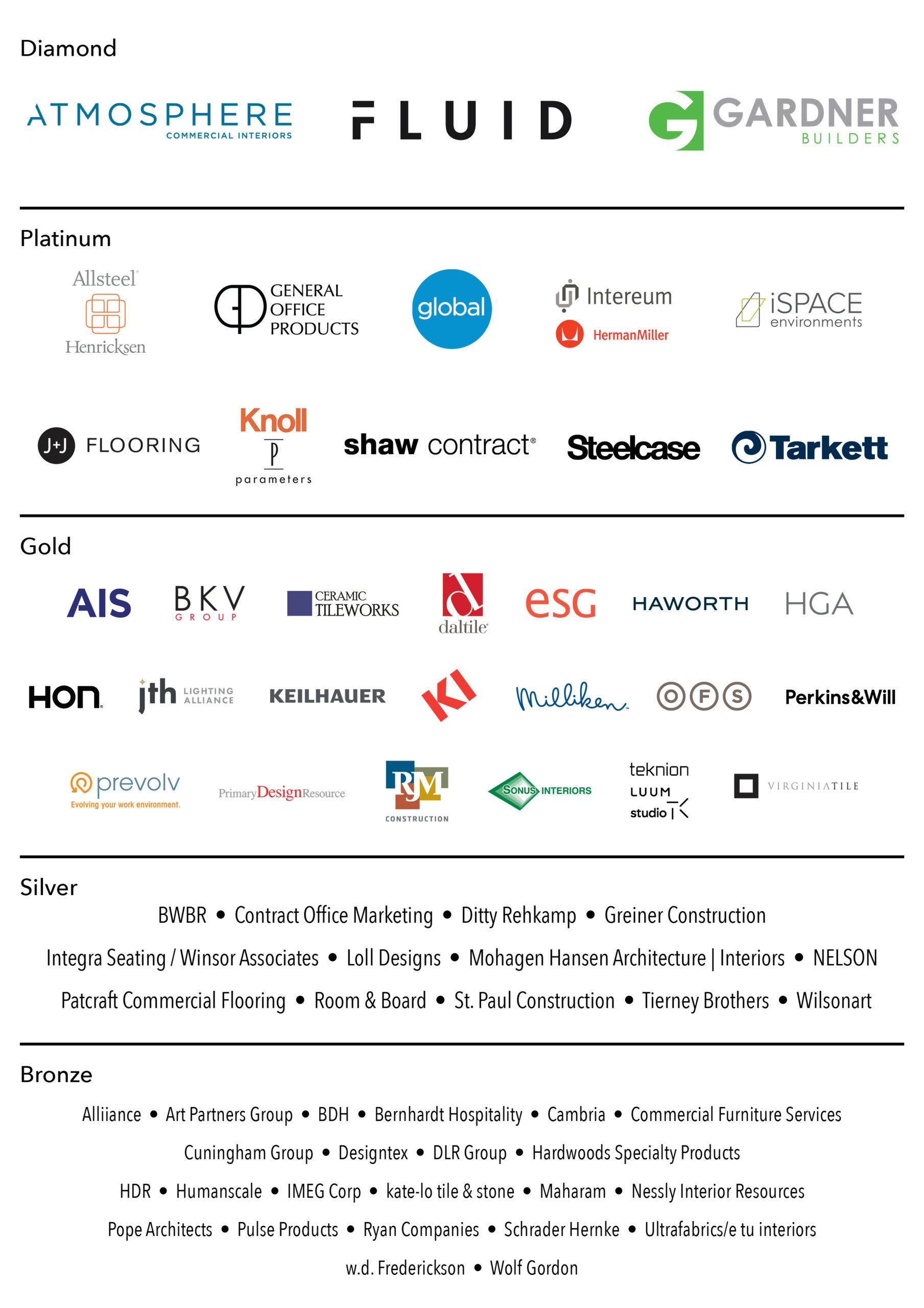 Photography/Video
---
Please note: audience photographs and/or video may be taken at this event. By nature of your attendance, you are granting permission for your image, voice and likeness to be used for marketing purposes.
Event registration is not tax deductible as a charitable contribution.