Our Vision
Our Vision
---
Shaping the future of a thriving Interior Design profession.
Our Mission
Our Mission
---
IIDA Northland promotes the practice of Interior Design by raising awareness of the role and value of the profession. We connect the industry with resources that support career advancement.
Strategic Priorities
---
Equity & Inclusion
Educate the design community and actively work to grow racial diversity in the field. Serve all members, including those located beyond the Twin Cities, who serve firms rather than work at firms, and in senior positions.
Advocacy
Elevate the conversation around our profession, our expertise, and our value with peer professions, clients, legislators, and the broader community.
Membership Value
Provide personal, professional, and industry value to all members.
Professional Development
Provide professional development opportunities to all members, at all career levels and to all roles.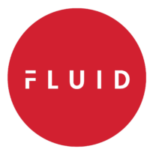 "I believe IIDA is a wonderful way to connect with Interior Designers and Industry Partners. The social and professional activities allow for a fun, relaxed environment in which to build relationships."
IIDA Northland Member
"I became a member because I like to keep up to date with the industry, and to network with the people I do business with."
IIDA Northland Member
"I decided to be a member to become more involved in the local design community, meet other members and be able to tour completed projects."
IIDA Northland Member