20th Annual
FAB Interior Design Awards
September 29th, 2023 at the Depot Minneapolis
Tickets sales have been extended until September 21st at 5:00pm.  Click here to reserve your seats!
This event recognizes and celebrates FRESH, ARTISTIC, and BRILLIANT interior design projects, innovative design solutions, and the integrated industry teams, that continue to redefine what design can be and do. A select jury of industry experts will bestow awards in this year's project categories.  We can't wait to celebrate together!
FAB Gives Back

When you register, we invite you to participate in our FAB Gives Back.  IIDA Northland will match up to $5,000 in donations.  All donations collected will be given to 180 Degrees, our 2023 FAB Give Back Campaign selected organization.
Learn more about 180 Degrees or make a donation here.
Date:
September 29, 2023
Time:
5:00-6:00 Cocktail Social Hour
6:00-6:45 Dinner
7:00-9:00 Awards
9:00-11:00pm After Hour Social with DJ and dancing
Location:
The Depot
225 3rd Avenue South
Minneapolis, MN 55401
Dress:
Gala Attire
Award Submissions is now closed! Deadline was May 15th.
Meet the 2022 Jurors!
---
We invite our annual sponsors to meet with the jurors from 4:30-5:00pm the night of the event.  Join us in the event space!
Lisa is a Managing Principal at O+A. She is a champion of people, processes, and procedures at O+A, overseeing operations and reinforcing the culture that carries out the firm's vision. As Managing Principal, she brings to every project review over two decades of knowledge, an expansive scope of expertise, and the judgment that comes from having turned a lot of design into functioning architecture. Her easygoing approach belies a peerless command of the multiple disciplines required to bring a project to completion. (She's also very good at planning the party.)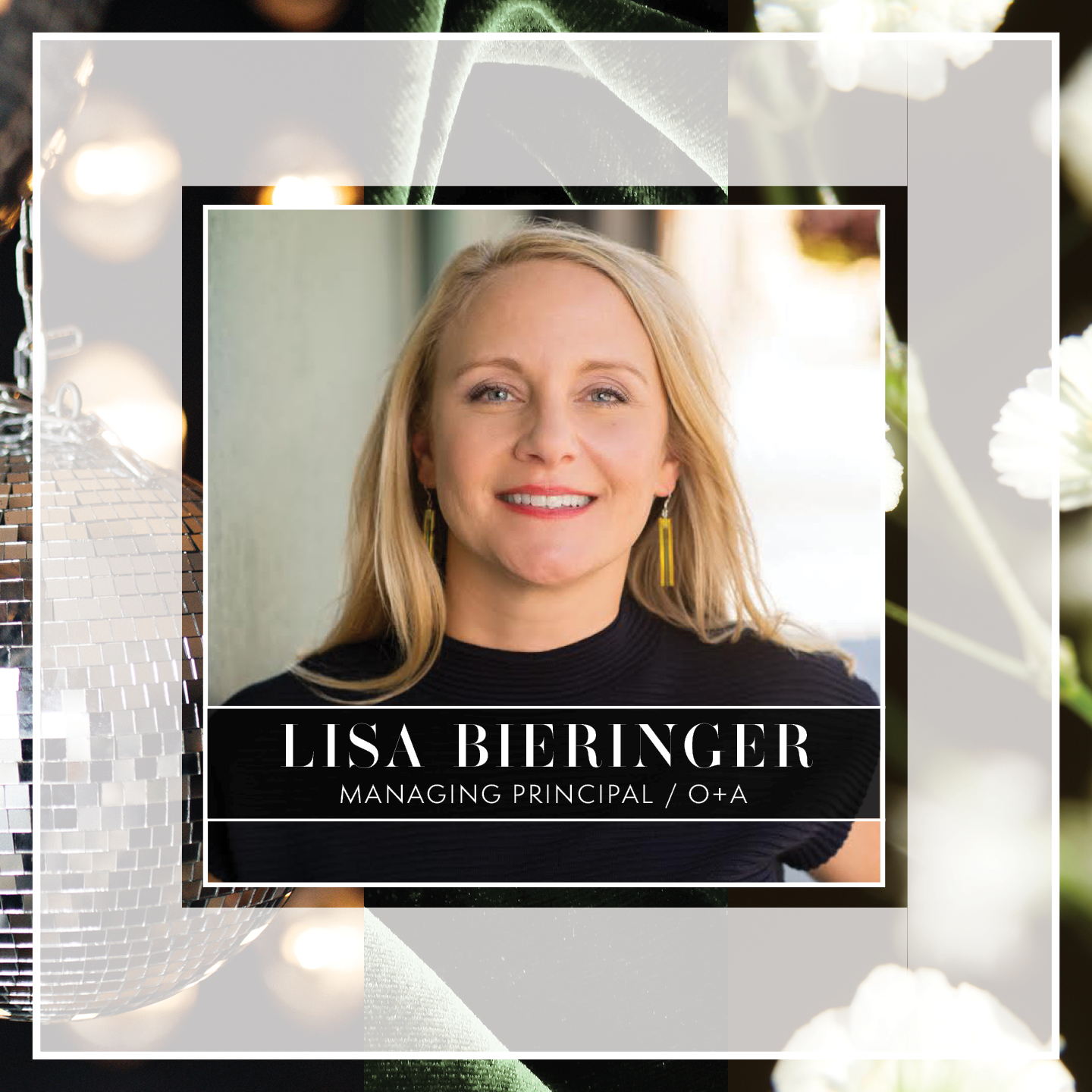 With 37 years of experience, Kay is a recognized expert on workplace design and strategy issues and an award-winning designer. Kay is Global Co-Director of HOK's WorkPlace team and sits on HOK's Board of Directors. In 2020 she was named ASID's Designer of Distinction. Kay currently serves on the ASID's Foundation Research Taskforce; University of Richmond Advisory Council; the IWBI Health Equity Advisory Team and the Advisory Boards for I+S and WorkDesign magazines. During her career she has also served on the International Boards of CoreNet Global, AVIXA, and IFI – International Federation of Interior Designers /Architects, the Boards of ASID, IIDA and NCQLP. In 2021 she was selected from her field of peers to provide Congressional Subject Matter Expert Testimony to the U.S. House of Representatives on "Federal Real Estate Post-COVID-19: A View from The Private Sector.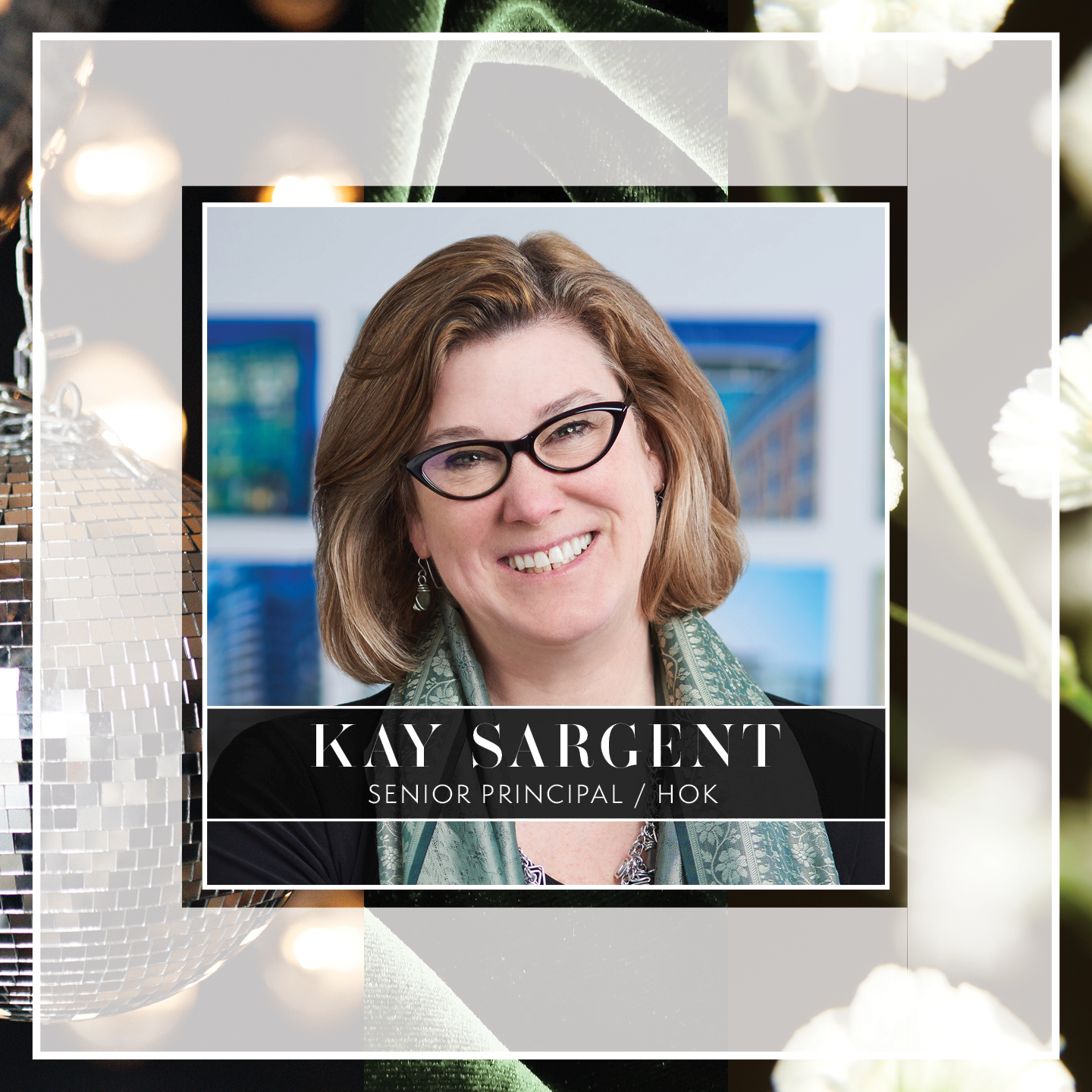 Ana Pinto-Alexander has more than 38 years of experience designing interiors for the country's most progressive facilities. Her childhood in Colombia, South America, combined with extensive international travel has influenced her unique design perspective. Ana's extensive research has anchored her belief that the environments we live, work and play in greatly reflects and affects who we are as individuals. Although known most prevalently for her work in healthcare interiors, she also extends her passion for meaningful interior design to educational facilities. Ana serves as board member of Mosaic Family services in Dallas. Community service remains an integral component in Ana's mission to improve the world we live in. Ana continually encourages and engages with designers volunteering time on not-for-profit projects serving the community including: The Legacy Cottage and Designs for Dignity.
2021 FAB Interior Design Award Winners
---
| | |
| --- | --- |
| Community & Civic Award | Education Award |
| Healthcare Award | Restaurant Award |
| Hospitality Award | Living Award |
| Building Amenity Award | Workplace Small Award |
| Social Impact Award | Design Presentation & Storytelling Award |
| Grand Award | |
Meet the 2021 FAB Interior Design Awards Jurors!
---
Mary Frazier is a principal in EwingCole's New York office where she focuses on healthcare planning and design. Here, Mary has worked on many notable and award-winning projects for clients including, Memorial Sloan Kettering Cancer Center, Northwell Health, New-York Presbyterian, and Mount Sinai Medical Center. High standards and design excellence are her signature traits that she brings to each project! With a a degree in Architecture from Drexel University and Business from Pennsylvania State University, Mary often speaks at conferences on the impacts of the design environment on patient and staff experiences, as well as efficiency and outcome.
Julia Monk has been an industry leader in the field of hospitality design since 1978 and a recipient of the industry's highest honors. With a rich history as a Director of Hospitality for HOK Hong Kong, and founder and managing partner of BBG-BBGM, an architectural and interior design practice that consistently ranked in the top ten of global hospitality design firms, Julia has focused on defining luxury guest experiences in locations that circle the globe. In addition, Julia was also the first person to be elevated to Fellow of AIA and IIDA in the same year!
Gary brings an uncanny ability to combine strong design, technical, and project-management skills, Gary ensures that creativity never means losing sight of buildability and the client's budget and schedule. With amazing high-profile clients and projects under his belt, such as Google, Fitbit and Zoom, Gary will bring over three decades of design passion to his role as judge on our panel!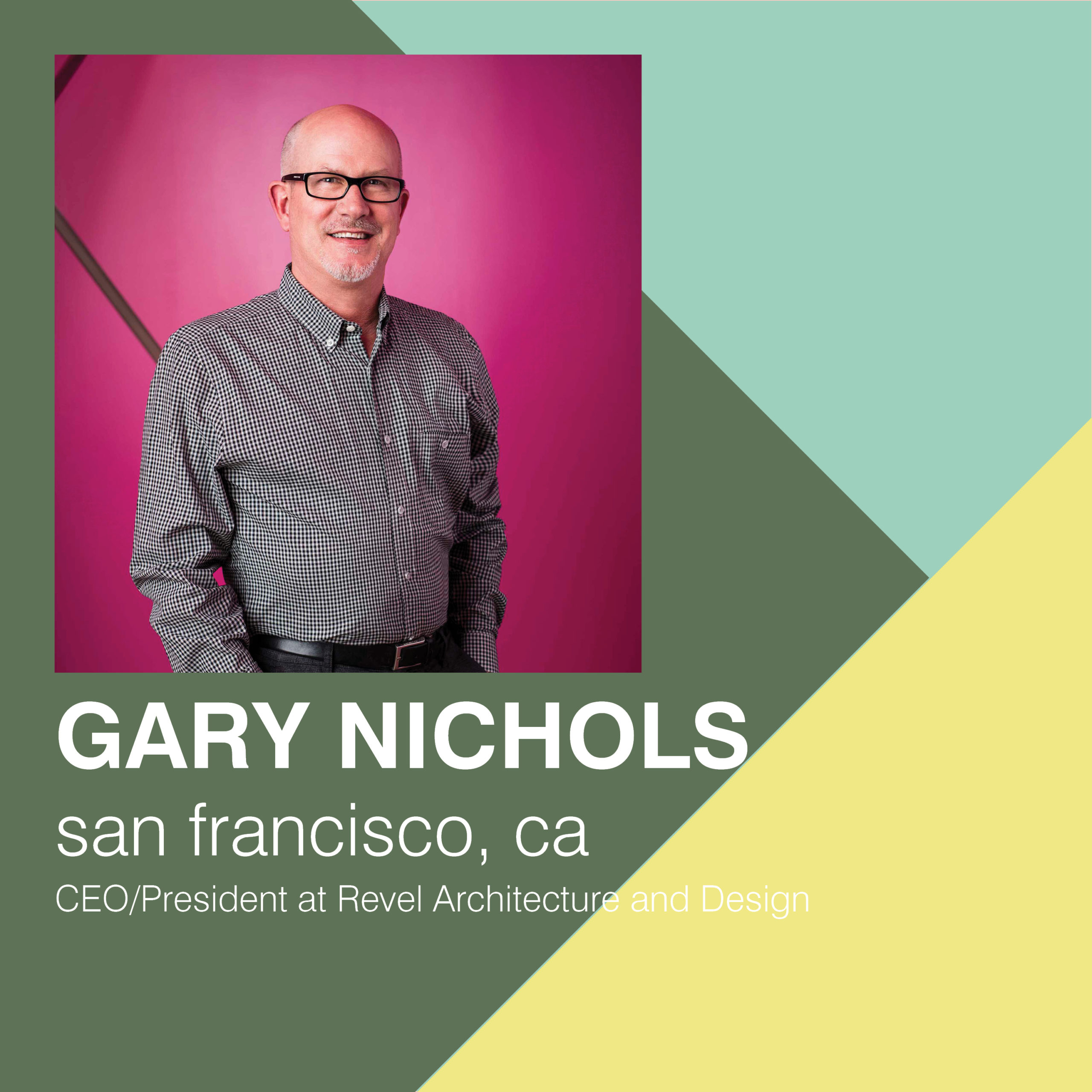 Kia Weatherspoon has spent the last 15 years defying every design stereotype, including the most damaging— that interior design is a luxury reserved for only a few. Her voice, advocacy for Design Equity, and design practice have helped to shift the narrative to make interior design a standard for all. Kia's presence and leadership have created ripples, prompting housing developers, agencies, and industry partners to not just take notice of her work – but to do better. For over a decade Kia has led her firm, Determined by Design, to create elevated equitable design outcomes for over 3,500 hundred families, 25 communities, and design for over 165,000 sq.ft of interior spaces for affordable and low-income housing. She is an Adjunct Professor at Virginia Commonwealth University and a sought-after speaker and leader working with design students, industry professionals, corporations and organizations across the country.
Thank you!
---
2021 FAB Awards Planning Committee
2021 Annual IIDA Northland Chapter Sponsors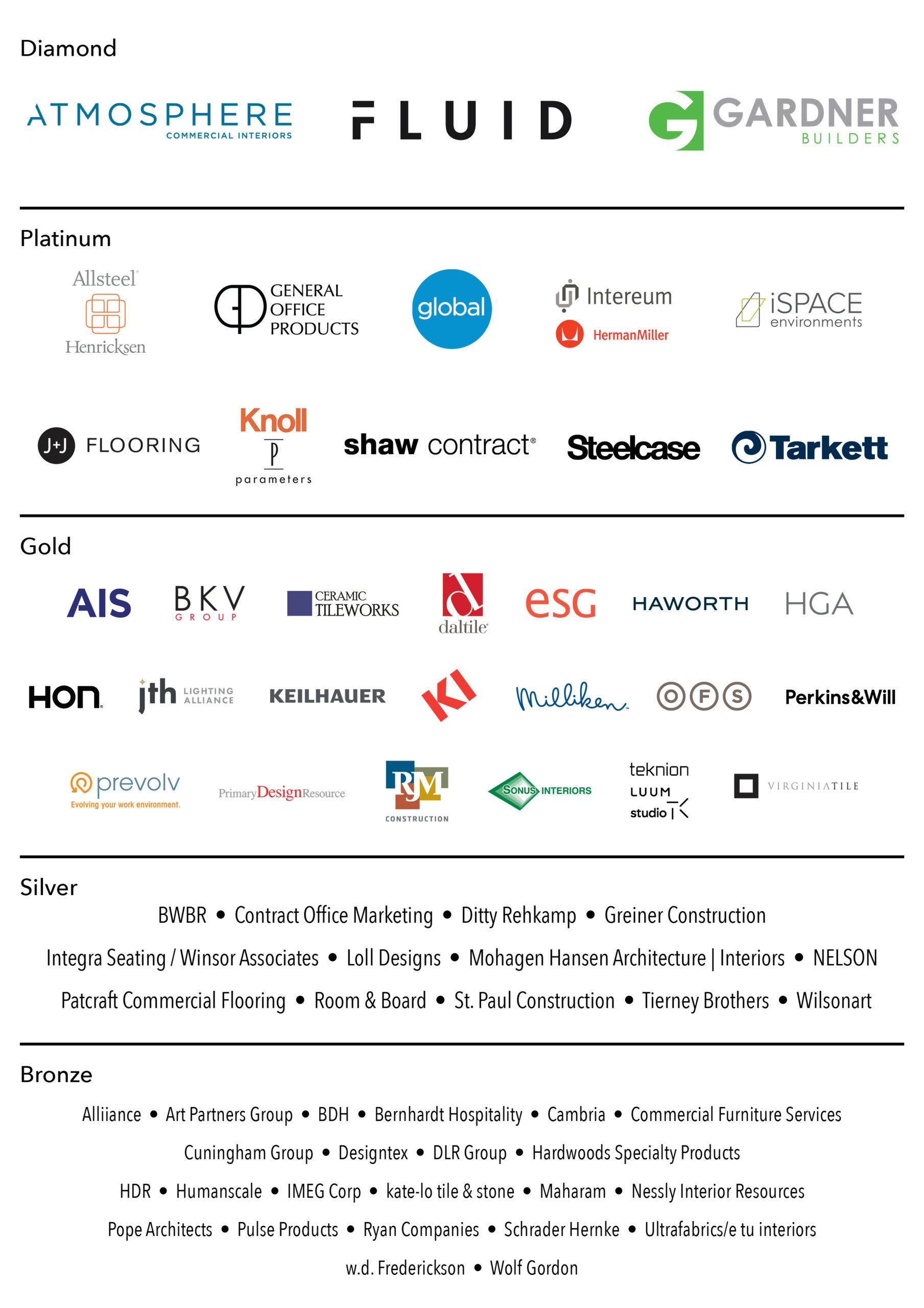 2018 FAB Award Winners
| | |
| --- | --- |
| 2018 Workspace Workshop MSR Design | 2018 Hospitality Maverick North Loop ESG Architecture & Design |
| 2018 Peoples Choice The Millwright Building Ryan A+E, Inc. | 2018 Grand Award Haverford College Visual Culture, Arts, and Media MSR Design |
| 2018 Community & Civic Walker Art Center Renovation HGA Architects and Engineers | 2018 Education Haverford College |
| 2018 Excellence in Design Renaissance Minneapolis Hotel – The Depot ESG Architecture & Design | 2018 Excellence in Design The Millwright Building Ryan A+E, Inc |
Photography/Video
---
Please note:
Audience photographs may be taken at this event. By nature of your attendance, you are granting permission for your image and likeness to be used for marketing purposes.