FAB Juror Happy Hour
---
Please join us for a happy hour and Q&A session with this year's FAB Awards Jurors.
Date
April 19, 2017
Time
5:00 – 6:00 Registration and networking
6:00 – 7:00 Panel discussion
Place
The Freehouse
701 N Washington Avenue
Minneapolis, MN 55401
map
Price
IIDA Members: Free*
IIDA Student Members: Free*
Non-members: $40
Student non-members: $40
Limit
35 people
Brigitte Preston
lauckgroup
---
As a shareholder and Design Principal of lauckgroup, Brigitte has dedicated the last 24 years of her career to building the quality of design for the firm. After a 3-year stint with a large firm in London, Brigitte joined lauckgroup as a Senior Designer and was instrumental in the design of several large headquarters projects that cemented the reputation of lauckgroup as a major regional design firm. lauckgroup is an interior architecture firm with offices in Dallas, Austin, and Houston, designing projects regionally, nationally and internationally. lauckgroup's work focuses on high-touch projects with a handcrafted design approach for corporate, institutional and hospitality clients.
In 2001, Brigitte and her team created a product design process and a business model that resulted in the formation of XLG, an award-winning product design studio with products created for multiple manufacturers.
Brigitte offers a unique international perspective linking back to her Belgian roots and experiences working in the design world throughout Europe. Her focus is on strategic and conceptual thinking for the workplace and other environments.
Frances Bruns
IA Interior Architects
---
Frances Bruns manages IA Interior Architects' Dallas office, leading the effort to expand the firm's presence in the state of Texas and the Southwest region and allowing the firm to better serve new and existing clients. Her 20+ years of workplace strategy, project management, commitment to client service, and focus on client relationships span a significant range of project types and industries including technology, professional services, insurance and financial institutions, legal, sports facilities, and media companies. Frances was born and raised in Dallas and has a Bachelor of Environmental Design from Texas A&M University. Outside of architecture and interior design, Frances is passionate about California cabernet, cooking, midcentury homes, and her perfect boxer Sasha who can do no wrong.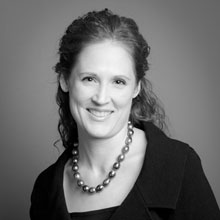 Traci Webster, IIDA
GFF Interiors
---
As Director of Interiors, Traci oversees the day-to-day operations of GFF Interiors, a division of GFF. Under her leadership, she continues to grow the practice and lead her studio. She has worked on many Fortune 500 projects and focuses on providing higher-quality design and approaches for her clients.
Leading the firm's interiors practice, Traci has designed and programmed over two million square feet of institutional and office space. While her practice centers on large, complex projects for corporate end users, Traci translates that experience into "best practices" for clients with smaller space needs. She creates opportunities to help companies change by incorporating the corporate culture, process flow, and program needs to enhance the design. The result is a building designed from the inside out.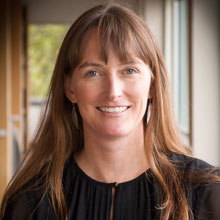 ---
* No-Show Fees
Any members who have registered for a Forum but do not attend will be charged the non-member fee for the event. To avoid this charge, contact the IIDA Northland Chapter via email within 48 hours of the program informing us you can't attend.
The goal of Forums programs is to have as many people attend the programs as possible. Due to capacity limits at events, programs often sell out quickly. Keeping our no-shows to as small as possible allows the program to be well attended and a success.
Refund Policy:
Refunds will not be provided for IIDA events, either for members or non-members, unless the event is canceled.
Photography/Video:
Please note: audience photographs and/or video may be taken at this event. By nature of your attendance, you are granting permission for your image, voice, and likeness to be used for marketing purposes.
Questions?
For registration related questions, please contact info@iida-northland.org.
For Forum-specific questions, please contact forums@iida-northland.org.