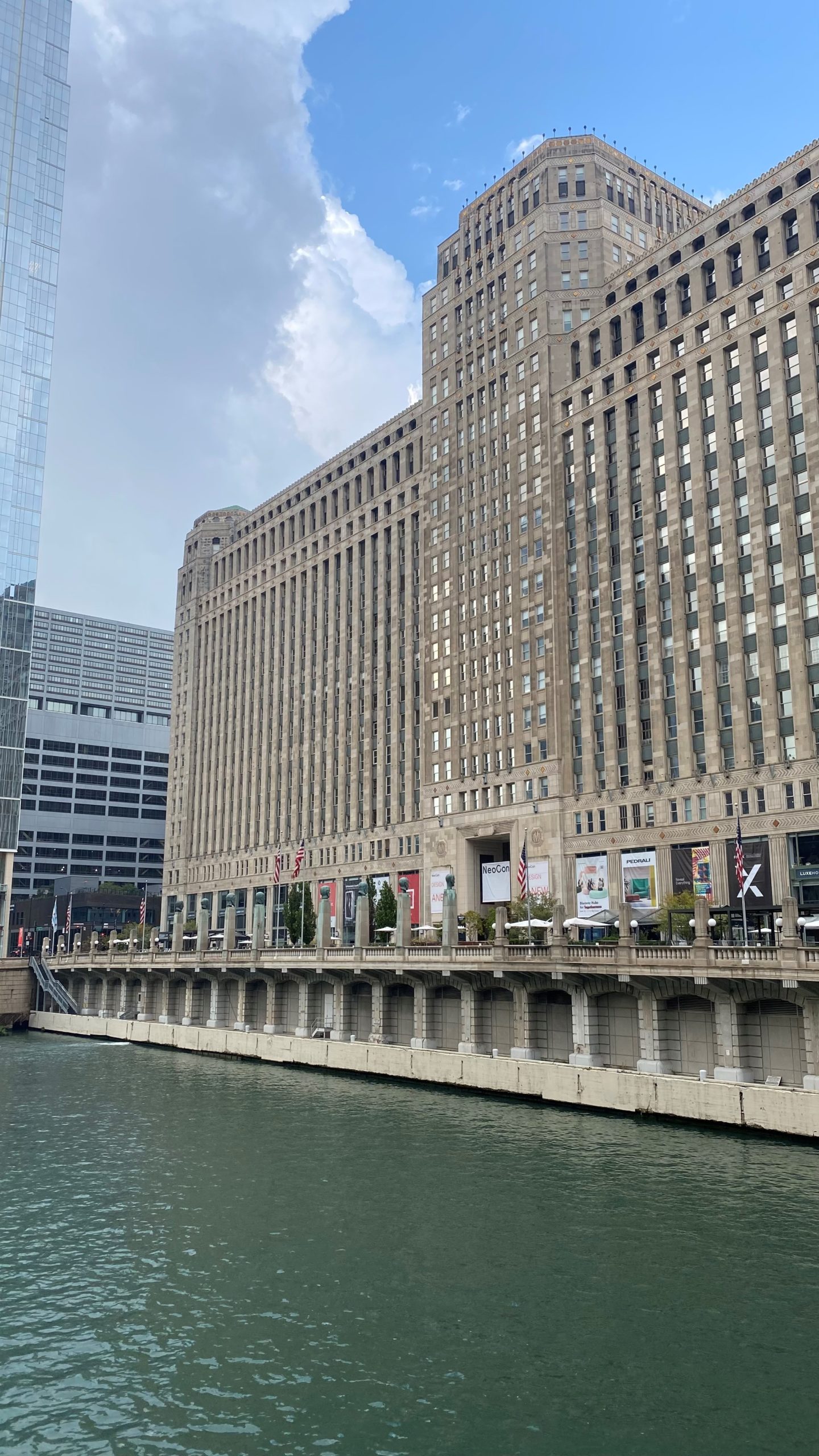 Ah, NeoCon… Stairs. Packed elevators. Humidity. Hangovers. A perpetual feeling of being "on" while always feeling lost. The inevitable lack of sleep and missing receipts. For many, these are some of the thoughts that come to mind each year when planning for NeoCon. Well, every year but 2021, as many were unable to make the trek. For the few who did attend, there was much speculation around what the show would entail that ranged from Covid prevention & safety protocols to attendance levels to what new products and environments would make an appearance amidst supply chain delays. For those who didn't attend, I'll give my best account of the "NeoCon that wasn't"!
First, I need to give a giant, awe-filled "thank you" to the manufacturers, vendors and teams who brought their passion, concern, and care to the largest (and most historic!) event in the commercial furniture & design industry! With simple pre-registration and proof of vaccination and/or a negative covid test in hand, everything from elevator regulations to showroom reservations and check-ins were thoughtfully planned and curated to provide the safest experience possible.   
And NeoCon was everything you wouldn't normally expect, including the ability to move freely throughout showrooms, audible tours and conversations, and an abundance of restaurants within a two-block radius to easily pop into for a drink! But most of all, there was energetic optimism for our industry and positive conversations around the importance of being able to gather again.
My key takeaways include:


Most manufacturers are providing solutions to create an equitable experience for remote and in-office workers, and Pods and Architectural products helped to support the need for more diverse space types.


The destination office is unfolding. There were hints of a new era coming where workspaces and life spaces are blending closer together, creating the comforts of casual WFH and a place where heads-down work can still get done. The manufacturers who played well in this area also remembered to provide power for any occasion and any location!


A one-size-fits-all approach to the return of the office just doesn't work. Several manufacturers seemed to be drawing from the same playbook, but the ones who led the show focused on environments that supported a destination workplace fostering collaboration, culture, and community. All the things that are difficult to accomplish in a virtual space!


New products are coming, but slowly. There's no "magic bullet" in what we do but there is more ammunition coming to add to the arsenal of solutions we can provide. There were certainly some liberties taken with "me space" by accessorizing up workstations and creating multi-purpose private offices.


NeoCon in the autumn is beautiful! As a former resident of Chicago, I can attest that summer weather can be steamy and unpredictably stormy, so the cool, crisp climate in autumn is a refreshing upgrade. There isn't much better than a steady 3 days of upper 60's, even in the rain hustling down Kinzie street.
Although NeoCon is exhausting and can be a lot of experience in a little amount of time, each year I leave feeling rejuvenated. The show reminds me of the beauty & goodness in what we do. And is a wonderful way to re-unite with past and present friends & colleagues. With manufacturers leaving the Mart and many people still wary about large gatherings of humans in confined spaces, future NeoCon's will no doubt look different. No matter what changes though, I'm hopeful that the spirit will remain the same and that the NeoCon show continues to go on!  
See you at NeoCon 2022, friends!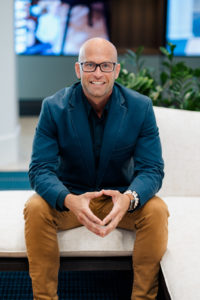 Robert Foster, Atmosphere Commercial Interiors
Associate Vice President, Communications Board