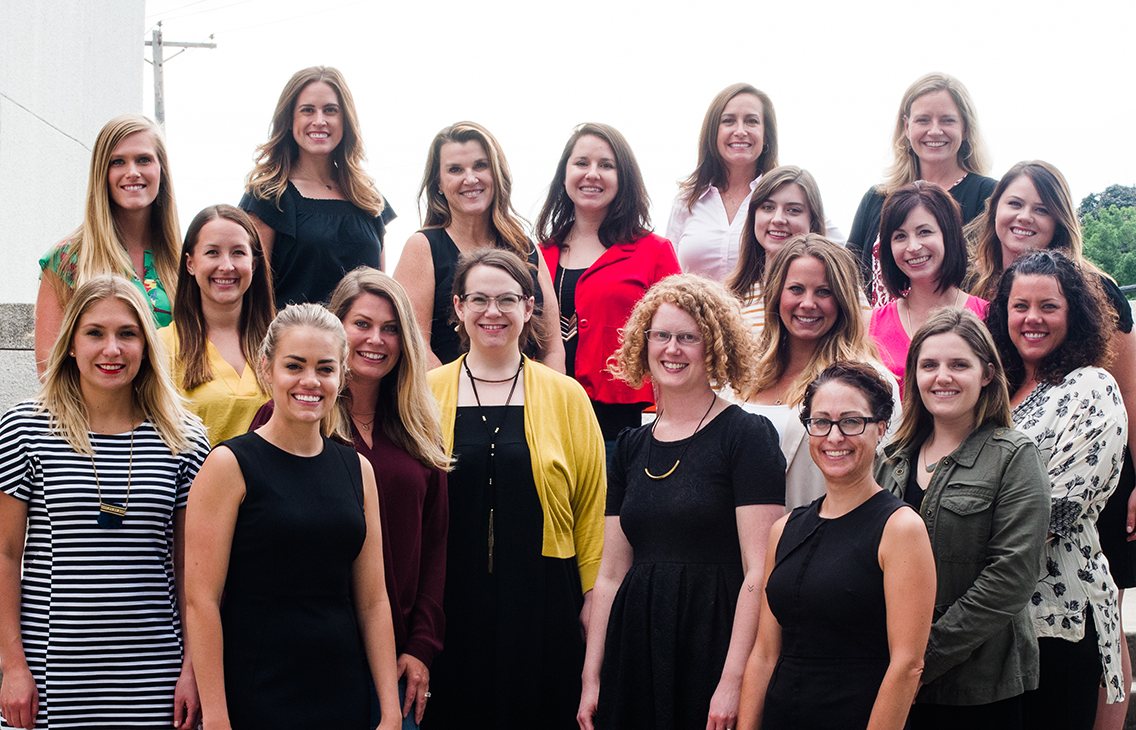 Get to know Kristina "Moose" Johnston, our newest IIDA President!
Having never met her in person before this, I was extremely excited to have the opportunity to get to know Kristina beyond that of her LinkedIn profile and email signature. And let me tell you, she is worth getting to know! I strongly encourage everyone to find a time or excuse to say hi and get to know her, and the rest of our board, personally this coming year at our events. This interview should give you some good starting points for conversation including but not limited to: sharing favorite puns, your love for Good Earth- Sweet and Spicy tea, or learning the origin of her famous nickname.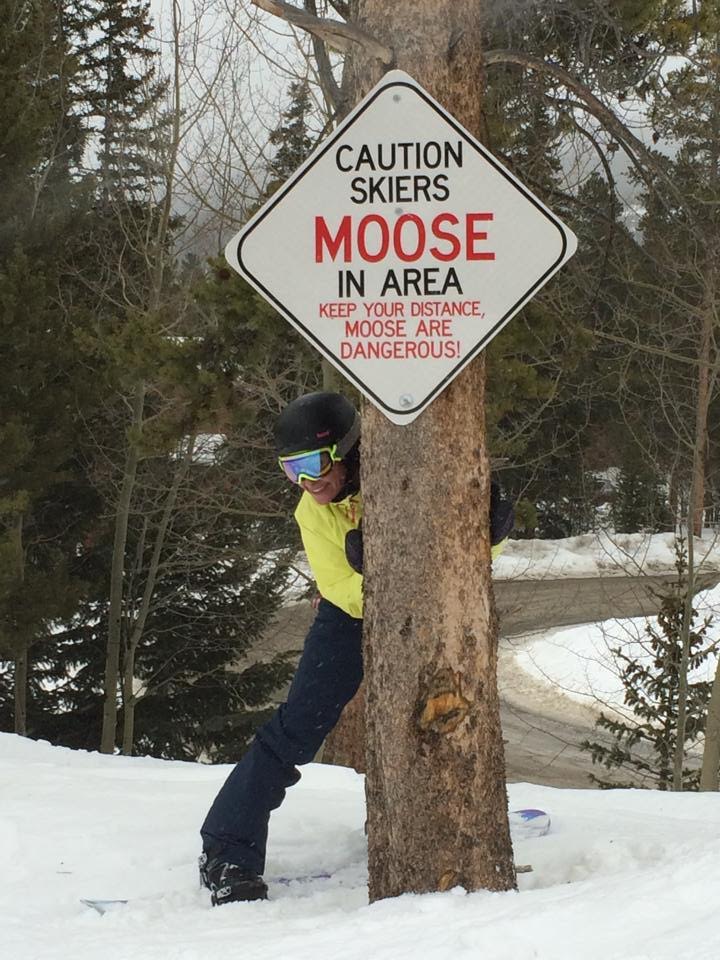 E- What are 5 must have items for you to get through a typical day?
M- First caffeine, something that makes me laugh or smile, chapstick, something sweet, and a walk or preferably a work out.
E- What was your sweet of choice today?
M- Ritter Sport.
E- If you weren't in your current job, what would you want to be doing?
M- Any/all of these things: Teaching (something art or design based), Something where I could travel and talk about design and art, Writing a book (don't worry there would be pictures).
E- If not art or design what would said book be about?
M- Probably a book for children!
E- What do you value most about professional involvement in IIDA?
M- Having a platform to teach and inform people about the value of interior design AND learning from an amazing group of individuals about how to be a better designer and leader. In addition, getting to know and understand more facets of the design industry…
… Everyone does something a little differently.
E- Do you have any secret talents?
M- I don't know how secret any of these are…
I can make a paper water balloon.
I know how to blow hot glass.
I used to teach snowboarding.
I can laugh like an evil squirrel.
(like I said, gifted!)
E- Coffee or Tea (or neither)?
M- Both.  All.
Coffee – Small Flat White with an extra shot of espresso
Tea – Good Earth, Sweet and Spicy
Soda – Diet Coke
Beer – Double IPAs
Wine (in the summer) – Pinot Grigio or Rose
E- Share something fun, quirky, what-we-need-to-know-now.
M- I love puns and sketch/parody comedy (anything from Monty Python, SNL, Kids in the Hall, Chappelle Show, Daily Show etc.)
I am a huge nerd – less sci-fi and more literature and art.
Favorite living artist Olafur Eliasson.
I know far too much useless trivia.
I hate olives…. All kinds.
E- Pun of the day?
M- A photon checks into a hotel and is asked if he needs any help with his luggage. He says, "No, I'm traveling light."
E- What are you most excited for about the coming year with IIDA Northland?
M-
Making a great thing even better.
I have the immense privilege of following an amazing string of great board presidents that have streamlined our processes, launched a new website, tweaked almost every major event IIDA puts on, and understood that we are all leaders and it's important to learn from each other – so really just keep the train on the tracks and refine these already good things.
"It's now about telling people/promoting our story – making sure that those in and out of our industry understand what we do and what it means as a profession."
-Kristina "Moose" Johnston
And our board would be incomplete without the rest of her herd!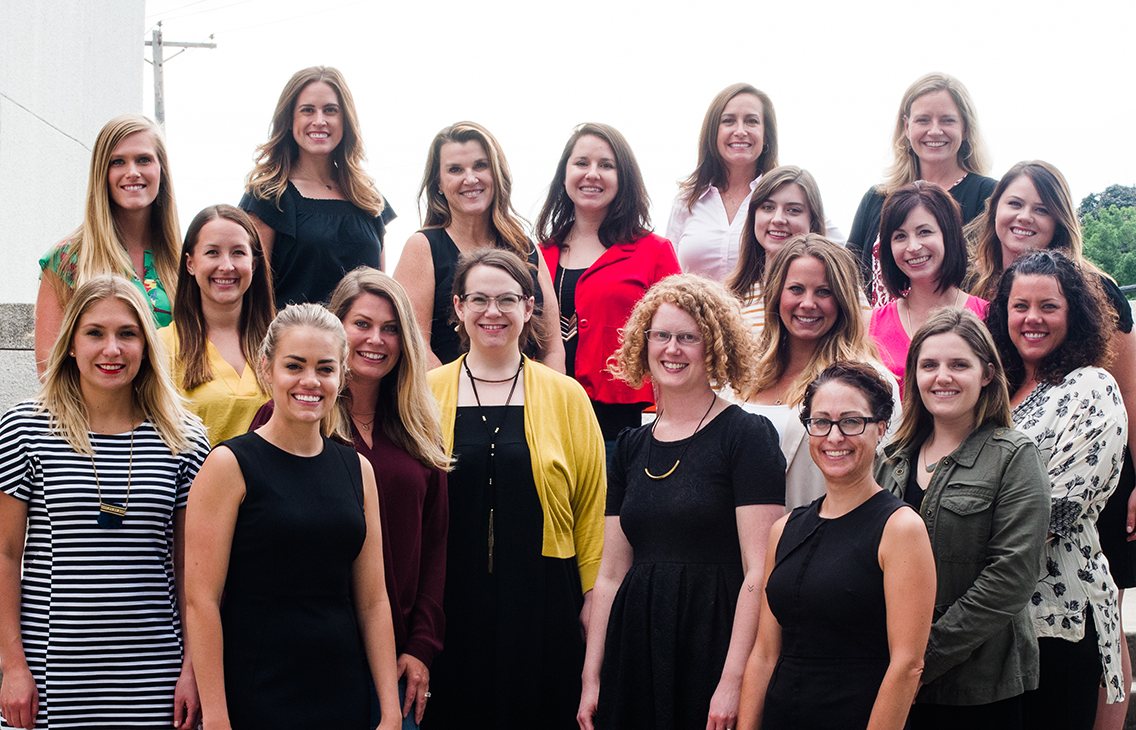 Learn more about them on our website by following this link!
https://www.iida-northland.org/our-board/
Emily Degallier – Interior Designer