Join IIDA Northland for VISION 2021 with
Dr. Kiki Ramsey!
During this virtual event, Dr. Kiki will inspire us to tap into our purpose, courage and belonging while applying her expertise in positive psychology and DEI coaching.
Date
June 4, 2021
Time
8:30am – 10am CST
Place
Zoom
(Virtual Event)
Pricing
Members:  FREE
Non-Members:  $30.00
Non Member Students: FREE with student ID, details provided.
Misc
Please remember to provide IIDA, CID, or IDCEC number with registration
About Dr. Kiki Ramsey
Dr. Kiki Ramsey is a Positive Psychologist and Executive Coach that helps organizations transform their people by using positive psychology and diversity, equity and inclusion approaches to coaching and training. As the CEO of The Positive Psychology Coaching and Diversity Institute (PPCaDI), a leadership development firm that specializes in driving diverse organizational change utilizing positive psychology and DEI approaches to coaching, Dr. Kiki inspires employees to tap into their purpose, courage, and belonging, so they can do the work they love and love the work they do.
Dr. Kiki has extensive skills and knowledge in the areas of positive psychology, resilience, the meaning of life, organizational and leadership development, diversity and inclusion, women's leadership, and advancement. Dr. Kiki is passionate about helping people obtain the knowledge they need to ultimately find their true calling doing the work they love. For over 10 years she has studied, researched, coached and taught hundreds to succeed. She draws on her background in business, psychology, and coaching to equip people with the necessary tools to impact their leadership effectiveness, resiliency, and career advancement.
She is the author of Get Courageous Now: A Woman's Guide to Finding Her Passions and Purpose in Life, a book offering women a step by step guide to radically breakthrough the mindset of fear and find true meaning doing what they love.
Dr. Kiki is committed to helping people thrive and her teaching/coaching philosophy promotes an environment where everyone can be an active positive participant in their own learning. Dr. Kiki is a regular contributor on Forbes.com and has a Master's in Social Work and Positive Psychology Coaching and a Ph.D. in Business Psychology/IO.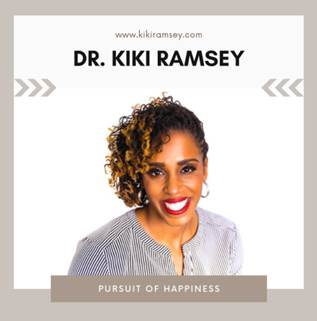 Who Are YOU Bringing to Vision?
---
Just like creativity and innovation, Vision isn't just for designers. Bring your client and learn side-by-side how to unlock your inner creativity. Don't just take it from us – listen to what previous attendees had to say.
"Dynamic, engaging, and thought-provoking."
"I had an extra positive attitude the rest of the day because of this event!"
"Very fun, socially and professionally."
"Sometimes we get caught in the daily grind; we forget to dream and think outside the box."
"Inspiring for what design can be and do."
"Always a great, inspiring, thought-provoking event."
VISION 2021 Virtual Webinar
---
This video is for Members Only!  To access the video, please email: info@iida-northland.org and you will receive a code to within 2 business days.
Other Event Details
---
Photography/Video:
Please note: Audience photographs and/or video may be taken at this event. By nature of your attendance, you are granting permission for your image, voice and likeness to be used for marketing purposes.