The Physics of Brand
---
Please join us for a special event focused on understanding brand value. Author and Fortune 500 brand consultant, Aaron Keller, will be sharing insights from his latest book, The Physics of Brand.   We will also focus on the collaboration between Capsule, Stahl Construction, and MSR Design as they worked as a team to create a newly constructed and branded space for Stahl's new office.
Date:
October 5, 2017

Time:
5:00 – 5:30 Registration & networking
5:30 – 7:00 Presentation & tour
7:00 – 7:30 Networking

Place:
Stahl Construction
861 East Hennepin Avenue
Minneapolis, MN 55414
Directions ›

Price:
IIDA Members: Free*
IIDA Student Members: Free*
Non-members: $40
Student non-members: $40

Capacity:
50

Parking:
Free in lot
About the Speaker
---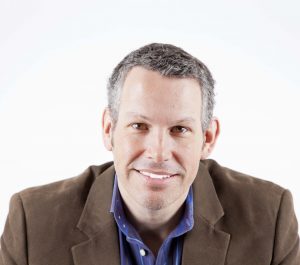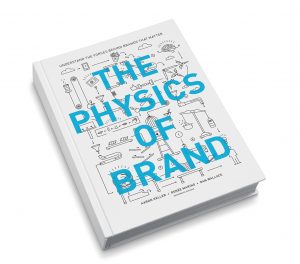 Aaron Keller is a founding partner and managing principal of Capsule, a strategic brand design agency in Minneapolis, where he leads brand development, strategy, research and naming for clients. He has over 20 years of consulting experience in marketing, branding and retail strategy for a range of brands, including Herman Miller, Jack Daniels, Target, SmartWool and 3M. Recently, he co-authored The Physics of Brand, which explores the science of branding and design through physics principles. He has spoken on brand, design and entrepreneurship for the University of St. Thomas, University of Minnesota, the American Marketing Association, and more. Aaron has a BA in marketing management from the University of St. Thomas and an MBA from the Carlson School of Management at the University of Minnesota."
As a special gift, all attendees will leave with a copy of The Physics of Brand!
The Physics of Brand crosses typical industry thresholds and is garnering attention from branding, marketing and financial valuation professionals alike. You'll be introduced to three models illustrating how brands aggregate value for brand owners, people and society. These models frame new ways to assess the value of brands, articulate smarter strategies and design memorable moments. It's a brand-new way of thinking.
Please contact prodev@iida-northland.org for questions and event sponsorship opportunities.
Other Event Details
---
* No-Show Fees
Any members who have registered for a Forum but do not attend will be charged the non-member fee for the event. To avoid this charge, contact the IIDA Northland Chapter via email within 48 hours of the program informing us you can't attend.  The goal of Forums programs is to have as many people attend the programs as possible. Due to capacity limits at events, programs often sell out quickly. Keeping our no-shows to as small as possible allows the program to be well attended and a success.
Refund Policy
Refunds will not be provided for members or non-members unless the event is cancelled.
Photography/Video:
Please note: audience photographs and/or video may be taken at this event. By nature of your attendance, you grant permission for your image, voice and likeness to be used for marketing purposes.