Minnecon: August 2, 2022 
We will be back and in-person at the St. Paul RiverCentre on August 2, so mark your calendar and get excited to be inspired + energized by all that our local industry has to offer! We can't wait to see you!
#MINNECON2022 #IIDA #IIDAnorthland #tradeshow
#revive #strive #thrive
Check out the Exhibitor Vendor Map 
Attendee Know Before You Go
———————————————————————————————-
IIDA-Northland does not sell or share registrant information with third parties, including booth vendors at Minnecon.

Attendee + CEU Registration
---
Attendee registration to Minnecon is FREE. Each CEU is $25 for member/$40 for non-members. Please pre-register for each session you wish to attend.
Minnecon CEU Session One: 11-12pm: "HCAHPS: What Does It Mean & Its Role In Patient Communication & Design" by Stephanie Guidon
CEU is 1 hour (.1 credit for IDCEC, AIA, HSW)
Description: Everyday a new acronym is thrown our way. While HCAHPS has been around for the better part of a decade, understanding how furnishing, particularly something as simple as a whiteboard, can affect patient engagement is confusing. This CEU will see to define HCAHPS and explain the key role furniture plays in achieving higher scores. Who Should Attend: A&D professionals, LEED and WELL Accredited Professionals, facility managers, customers, furniture dealers, and anyone influencing furniture selection.
Speaker bio: Stephanie Guidon Regional Mgr for Ghent, brings over 25 years of experience with industry leaders, such as Herman Miller for Healthcare, Krueger International, and Claridge. Stephanie's broad-based experiences in healthcare, education and visual display industries offers a compelling and informative CEU – HCAHPS What does it Mean? And its role in Patient Communication & Design. Ghent is a leading supplier of visual communication boards, display solutions, space division furnishings and outdoor collaboration spaces.
Minnecon CEU Session Two: 1-2pm: "Three Lenses of Health and Materials" presented by Lisa Conway
CEU is 1 hour (.1 credit for IDCEC, AIA, GBCI)
Description: What makes a product or material "healthy" or "sustainable?" This presentation offers a more holistic approach to material evaluation – the Three Lenses of Health & Materials. Each lens examines a key impact of building products on our health and the environment: embodied carbon, green chemistry, and circular economy. In addition to identifying these impacts, this course offers question we can ask to move the market toward better products for ourselves, our clients and the world.
Speaker bio: Lisa Conway serves as VP of Sustainability, Americas for Interface – the global flooring manufacturer that is leading industry to love the world. She and her team are responsible for regional activation of the company's mission: Climate Take Back. She is passionate about bringing awareness to the interconnectedness of environmental sustainability and human health. To drive understanding of the impact of carbon on human health, Lisa and her team provide educational programming around the need for transparency and prioritization of embodied carbon in specifications within the building industry.  She co-founded the materials Carbon Action Network (materialsCAN) in 2018 to mobilize this effort. Lisa also serves as the Chair of the Sustainable Advisory Board for Penn State University's Smeal College of Business and is on the Executive Board of Directors of the non-profit Building Transparency.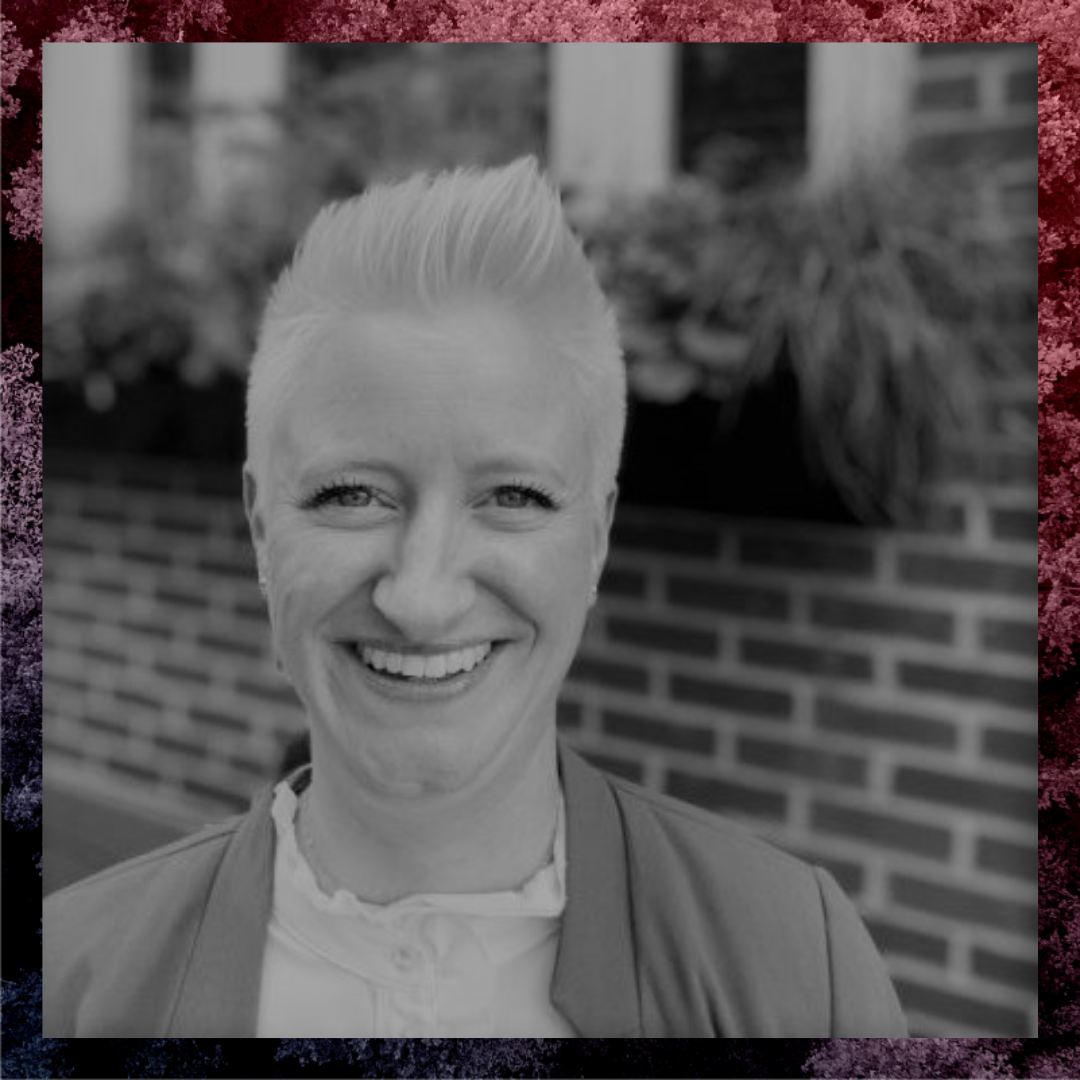 Minnecon CEU Session Three:  3-4pm: "Prioritizing Healthier Material Selection: One Firm's Approach" by Ariane Laxo and Sophie Kjeldgaard
CEU is 1 hour (.1 credit for IDCEC, AIA, HSW)
Description: The impact that interior designers can make on human health and climate change mitigation cannot be understated – but what does it really look like for a firm to elevate their material specification baseline? This course outlines how one firm prioritized sustainability attributes and
determined what "standard practice" should look like, from material specification to refining interior materials library criteria. Through interdisciplinary collaboration, commitments were made, and best practices put into place, including prioritizing material transparency, and optimizing material ingredients. Attendees will leave with tools and knowledge that can immediately be applied to their own projects, including a Materials Selection Decision Tree and an understanding of how to compare and evaluate Health Product Declarations (HPDs) and Environmental Product Declarations (EPDs).

Ariane Laxo, CID, IIDA, Assoc AIA, LEED AP ID+C, EDAC is Sustainability Director at HGA with 11 years' experience in sustainable commercial design. Ariane leads with an evidence-based, collaborative approach to sustainable design that results in positive, transformational impacts. Her expertise includes workshop facilitation, resiliency planning, climate change adaptative design, change management, and positive psychology. With a background in Interior Design, Ariane blends human-centered design with sustainability so that client outcomes rely on reliable evidence to improve both the occupant experience and building performance.

Sophie Kjeldgaard, CID, WELL AP, LEED Green Associate, is an interior designer with experience across market sectors, including healthcare, corporate, and cultural. She believes interior spaces are brought to life through empathy, attention to detail, and an integrated approach to design. Sophie has applied her LEED and WELL certifications and the knowledge gained through The New School Healthier Materials and Sustainable Building course to advancing the sustainability efforts at HGA, including co-leading the Minneapolis Sustainability Council, leading internal education sessions for staff, and collaborating on the development and implementation of tools and resources for interior designers to make healthier and sustainable product selections on projects.
Our 2022 Annual Chapter Sponsors!
---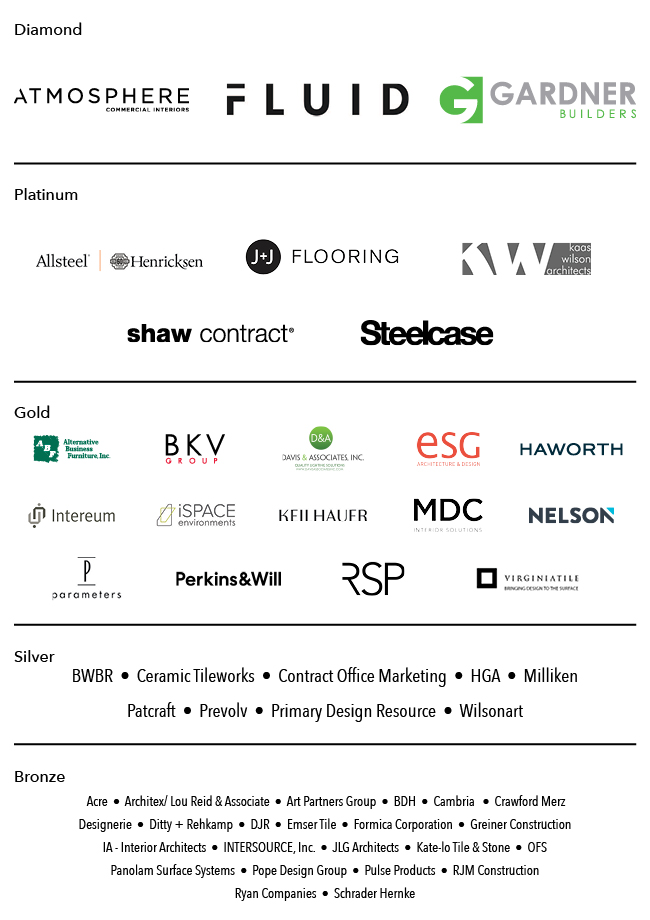 Photography/Video
---
Please note: audience photographs and/or video may be taken at this event. By nature of your attendance, you are granting permission for your image, voice and likeness to be used for marketing purposes.
Event registration is not tax deductible as a charitable contribution.